Waste Removal in Chiswick – Get Things Cleaned up Properly!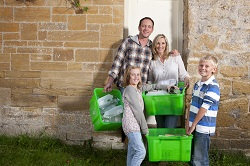 Choose to hire our Chiswick waste removal company and waste should never be left to pile up under any circumstances. If ignored, it can create a real health hazard, and attract all sorts of nasty vermin, and a potential fine. So what can you do? Clearing it up yourself is time consuming, tiring and potentially dangerous depending on the amount you're dealing with, so there's only one thing for it!

If you are in a situation where excess rubbish is a problem, then you should really call the professionals. At Rubbish Removal Chiswick we can handle all sorts of waste removal operations, from the inevitable clutter that builds up from everyday life, right through to the junk left over from DIY or building renovations. We provide convenient rubbish collection services, meaning you can get your home or place of business cleaned up without having to hire a van or a skip. From large jobs to small ones, we've got it covered.
Flexible Waste Disposal Services in Chiswick W4
At Rubbish Removal Chiswick, we specialise in convenient and customer friendly waste removal– this means we offer services at a time that suits you, and at a price that won't break your budget. Our hiring times are very flexible, so chances are we can arrange an appointment that fits your schedule. This convenient and dependable service is one of the reasons why we're the best rubbish collection agency in the W4 region.

Our team of waste removal professionals handle clean up jobs like this on a daily basis, and they're well equipped for any sort of job – waste disposal is their forte. What this means is that you can leave the task in our hands. Just book our Chiswick rubbish clearance services today on

, and this waste problem will soon be all behind you!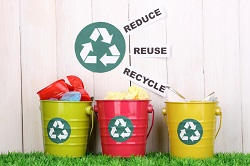 Our waste clearance methods are environmentally sound too – make no mistake. We carry all of the right licenses that allow us to carry and dispose of rubbish professionally, and we recycle as much as possible. We divert as much as possible away from landfills too. If there's another way to remove waste, we'll make sure it's done that way. In short, we do our part to keep things clean, whether they be our client's space or the Earth itself.
Green Waste Removal in Chiswick W4 that Don't Break Your Bank Balance
The environment isn't the only thing that is kept green when you hire with us, your bank balance will too. We don't just provide the highest quality junk removal services local to the W4, we're some of the most affordable too. You'll certainly save money when compared to hiring a skip, because you only pay for the amount of waste we clear. You can call us on

, and we'll provide you with a free cost estimate, so you will know how much (or little) you'll be paying before you hire with us.

Our waste removal services are easily accessible to everyone – both home owners and business runners. So for a cheap and easy way to get yourself out of a sticky rubbish related situation, call our Chiswick based waste disposal experts today. The number to call is

, and our services are quick and easy to hire. Even if you've got any questions on waste removal in Chiswick W4, give us a bell – our friendly call centre staff are always on hand to take your call!